*Sweet N Sour Chicken - this has bothered me for years, but I have yet to come across a chicken that was both Sweet AND Sour


*Why is Nicki Minaj rapping like a woman trying to sound like a man that sounds like a woman?


*Love - Love is complicated enough between people who see each other every day. But what I don't really understand is how someone can claim they love you and have never, EVER met you. Now maybe I haven't gotten with the times as yet but that screams attachment issues to me. Or at the very least crazy as hell.



*My Love affair with Swiss Cake Rolls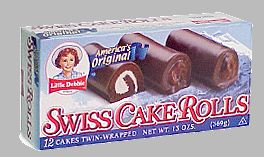 - I.Just.Don't.Get.It


*The stupidty of humans - Some days I totally get where Lil Wayne was coming from with his whole Martian bit....Though.......he's in a whole nother galaxy all by his lonesome.


*Lamar Odom Kardashian - did he get married for love or publicity........that is the question.
*I never understood why Valentine's Day was so damn special. If you love someone shouldn't you show them your appreciation all year long? I think it's just a way for advertisers to get more money outta you lovey dovey sucka's.
If any of you have the answers to one or more of these questions, please....PLEASE feel free to enlighten me. OR if you have some things you don't understand, share and we can be lost together.